Noel Foy, ABC Worry Free
Do you know a child who struggles with worry? Is fear holding them back from being the best that they can be?
In A.B.C. Worry Free, author & neuroeducation consultant Noel Foy has developed an actionable approach to worry that helps children process everyday issues and work through them.
With anxiety among children at double digit growth, adults are looking for tools children can adopt into their daily practice to manage their feelings. Using a clear three-step plan to shift their perspective on anxious or fearful thoughts, children can regain control over the vicious anxiety cycle. A special section for adults provides evidence-based tips for helping children develop skills necessary to face and overcome worries & fears.
Please join us on Sunday, September 8th, 2:00 PM to 4:00 PM in welcoming Noel Foy to the Book Fair. Noel will be chatting with customers and signing books in an informal setting. Please do stop by and say hello!
About Noel Foy
For over thirty years, Noel has worked in various capacities as an educator. Her commitment to literacy began during her experiences as a secondary teacher and supervisor at Landmark School, a school for students with language based learning disabilities. She continued her passion for literacy skills by designing and writing curriculum that embeds comprehension, writing, and study strategies, and she also worked as an educational software writer for Lexia Learning Systems. In addition to being a Keys to Literacy trainer, Noel maintains her dedication to improving students' literacy proficiency in her position as The Roxbury Latin School's Learning Specialist where she provides professional development to the faculty and academic support to boys between grades 7-12. Noel also privately tutors students from primary grades to post college in reading, writing, and study skills. Noel received her B.A. in Education/Special Education and her M.A. in American Studies from Boston College.
Event date:
Sunday, September 8, 2019 - 2:00pm
Event address:
Newton Upper Falls
,
MA
02464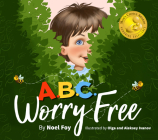 $9.95
ISBN: 9781937870546
Availability: Special Order: Please call for availability
Published: National Center for Youth Issues - November 6th, 2018
---